About Les Rives d'Argentière Events
Les Rives d'Argentière Events : a hamlet of four luxury Chalets in the heart of the village of Argentière, walking distance from the famous Les Grands-Montets ski lift.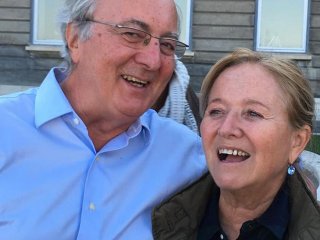 The owners, Marc et Catherine Berliet designed it at their image, after spending some years living abroad. Marc, engineer Art et Métiers would have loved to become an architect and with his project he has realised his dream. In 2010, the Hamlet was born and Its DNA takes its inspiration from a life spent in the 4 corners of the world.
Each chalet owns its own personality : Chalet Terre, reflects their time in Africa, Chalet Cristal their time in San Francisco. Chalet Grarnit and Chalet Ardoise are in direct line with the savoyard tradition indeed, both, Catherine and Marc families were already coming in the valley 100 years ago.
Marc Berliet takes care of the customers. He will provide all the elements and information you require to spend an amazing stay and an unforgettable experience.
Best wishes,
Les Rives d'Argentière Events Team